Katie Wigdahl
Owner, Medical Director, and Certified Physician Assistant
Katie's dream of starting her own medical spa came true in 2017 when Infinite Youth Medical Spa opened its doors. But, her journey to becoming one of the most sought-after aesthetic injectors in the Twin Cities area began long before this! Katie's educational pathway started with her earning a Bachelor of Arts degree in Biology from St. Mary's University in Minnesota. Following her passion for people, health, and wellness, she then obtained her Master of Medical Science in Physician Assistant studies from Nova Southeastern University, in Fort Lauderdale, Florida. Katie has now been a Board-Certified Physician Assistant since 2008.
Although Katie always knew she wanted to focus her career on aesthetics, finding a position within the plastic surgery specialty is notoriously difficult right out of school. So, she starting working as an Orthopedic Surgery Physician Assistant to gain operating room experience and perfect her suturing skills. In 2011, an opportunity presented itself for Katie to join the staff of a prominent plastic surgery group in the Twin Cities area. During her years with this practice, she provided a large portfolio of aesthetic treatments, including neurotoxin wrinkle relaxers, dermal fillers, laser treatments, chemical peels, microneedling, and body contouring. Because she also assisted with hundreds of face and body plastic surgeries during this time, Katie gained a heightened knowledge of facial anatomy, which she believes serves her greatly and sets her apart as a cosmetic injector.
Katie has a strong reverence for continuing education and how it enables her to stay current with the latest treatments and the desires that a patient may have for their appearance. She regularly attends conferences and workshops by industry experts, like Dr. Arthur Swift and Julie Horn (the lip master), to expand her service offerings and broaden her skill set. Katie appreciates that she can now draw from her diverse background, experience, and medical training to offer her patients care that truly sees them as a whole person and factors in their overall health and wellness into the aspirations they have for their appearance.
Like so many of her patients, Katie absolutely adores all things beauty but knows it can be a tough industry to navigate on your own! She continuously has her finger on the latest aesthetic trends and treatments to ensure that she can answer her patients' requests and give them honest recommendations. Katie strives to make each person who sits in her treatment chair feel listened to, understood, comfortable, and valued. Her medical spa is a warm, friendly, judgment-free zone where everyone deserves to look their best and feel amazingly confident!
Katie specializes in a very natural approach to facial rejuvenation and enhancement that utilizes her artistic eye. She considers the overall balance of your facial features when treating with cosmetic injectables like dermal fillers. In fact, Katie actually offers a consultation that measures your face's dimensions and balance to ensure your results look the best for your unique features! She believes that all of us are beautiful in our own way; she just uses her skill to bring it out a bit more so you can truly shine!
When Katie isn't making someone feel confident and beautiful at Infinite Youth Medical Spa, you may find her relaxing and fishing up at the cabin with her husband. They love to travel, work out, catch the latest movie with friends, and spend as much time with their three "fur babies!"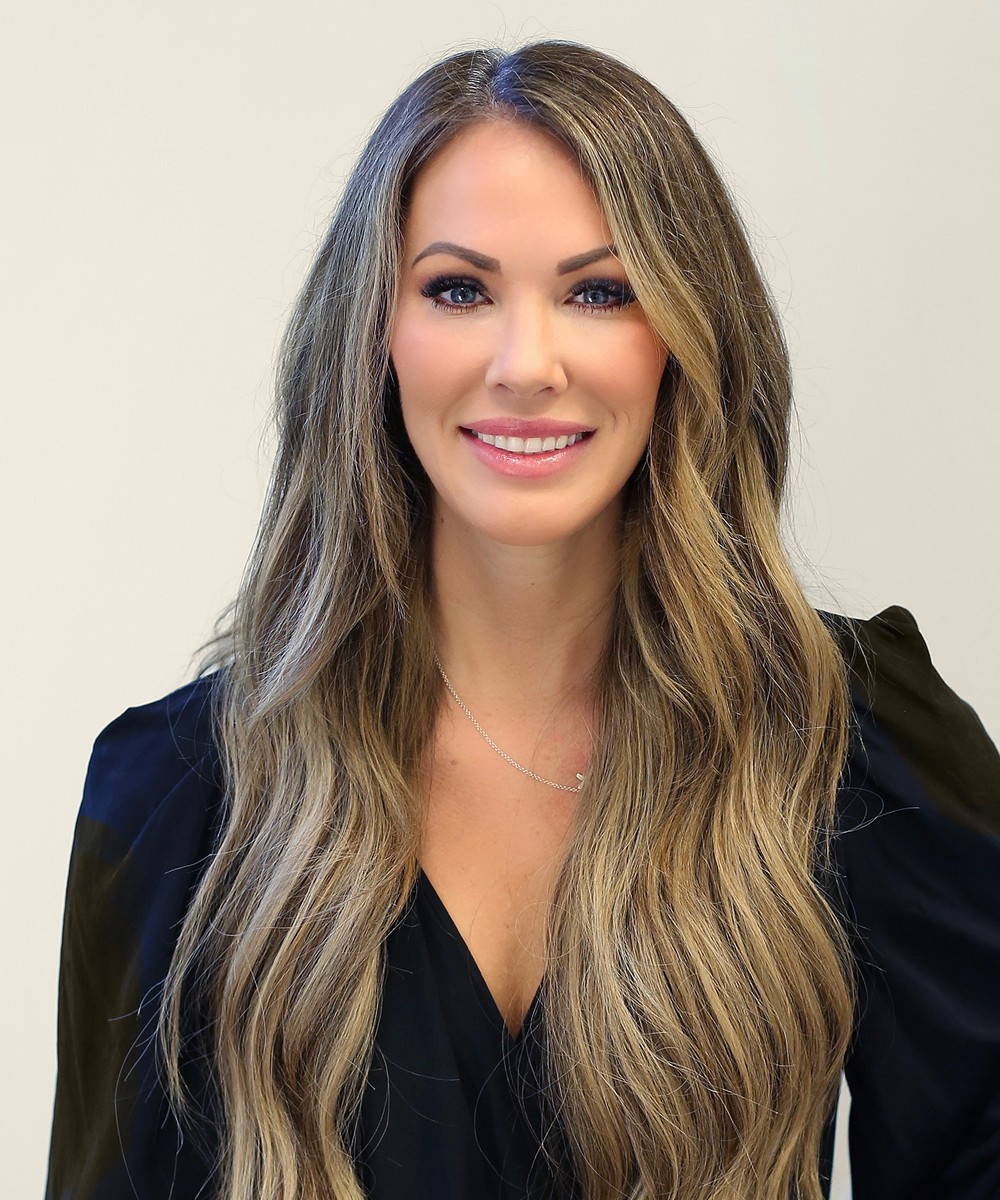 FUN FACT:
Katie played hockey growing up AND in college!
PROFESSIONAL AFFILIATIONS:
American Academy of Physician Assistants (AAPA)
American Association of Surgical Physician Assistants (AASPA)
Minnesota Academy of Physician Assistants (MAPA)
"She believed she could, so she did."